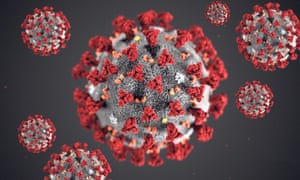 From Your Pastor
Cornerstone Family,
I pray this message finds you doing well. I pray this message finds you aware and amazed by God's mercy and grace, and His great love for you in Christ. I'm sending you this message in an effort to care for you and comfort you in this seemingly strange time we find ourselves in.
Everyday it seems like the concern, and even the panic for some, is growing in relation to the Coronavirus. Now, I've been hesitant to send anything out about this because I am a pastor, not a medical expert. God, in His common grace, has blessed us with doctors, scientists, and the like who are doing their best to lead and care well. A friend of mine, who is a doctor, as well as a devoted Christian, has said some helpful things on this issue that you can check out HERE. But, with that said, I am not a doctor, and therefore I am not qualified to give anyone medical advice; however, the general advice around this issue seems to be advice that we should all be giving and heeding anyway: make sure you wash your hands frequently for at least 20 seconds each time (say the Lord's Prayer Matthew 6:9-13 twice), try not to touch your face (especially your nose and mouth), if you cough or sneeze do it into the inside cuff of your elbow, if you are sick isolate yourself at home or at the doctor or hospital if needed, and/or if you are immunocompromised please stay safe by practicing social distancing (avoiding contact with too many people).
Now, this social distancing thing is in part what is making so many headlines right now. Many sporting events and other social gatherings are being canceled. I even saw a report from Kentucky about their governor asking churches not to meet this Sunday. Interestingly though, he did not cancel school or other government led institutions and gatherings… Why? I don't know… But, most of the churches I know of in that area are still planning to have services this Lord's Day. While it is certainly good and wise for any at risk (the very young, elderly, or those who are already sick or with compromised immune systems) to avoid certain gatherings or outings with or around certain people, at this time it still seems to be safe for us to gather as a church, as long as we all do our part with good hygiene and the like… We are all commanded to love our neighbor, and part of the way we do that is by not exposing them to germs or sicknesses that we may have or have been exposed to. So, be diligent to be clean all the time; and if you're sick, stay home. If you have or have had fever within the last 24 hours, please stay home… Though we are commanded to gather with the church, we are also commanded to love one another, and as I said, part of the way we do that is by not unnecessarily exposing people to germs or sickness. So, staying home if you are sick is right and good… Staying home if you are at greater risk of getting sick is right and good…
We are doing our best to keep the church building clean and safe for us to gather in. And as of right now we plan to continue to meet as normal, though I am watching the CDC and will do my best to take their advice to heart while always seeking to be faithful to God first and foremost. As most of you know by now, we broadcast our Sunday service live over the Internet on Facebook. So if you have to stay home you can watch the service online. Also, we post a video of our Wednesday Bible study each week on YouTube that you can watch as well. I suppose if we have to stop meeting for a time in the future to keep each other safe we will take further advantage of these formats to continue the ministry of the Word among us… There's a good article on that issue HERE. But, for now we can all use these online formats as needed… And if you are sick or feel at risk and have to stay home and you need anything please reach out to me and I or someone else will do everything we can to help. I'm always happy to come by and talk and pray, but I am more than happy to go to the grocery store for you, or help in any other way I can…
Now, on the one hand, as I said, these are seemingly strange times… They must be for me to have to send out an email like this… However, on the other hand, God's Word says, "Beloved, do not be surprised at the fiery trial when it comes upon you to test you, as though something strange were happening to you" (1 Peter 4:12 ESV). In this broken world, we should not think any trial strange… As Romans 8:18-25 teaches us, the brokenness of the creation, including things such as sicknesses and viruses like the Coronavirus are all a product of the fall. The Coronavirus exists because sin exists. I'm not saying that people are getting sick because of their individual sin; but sickness and death are a reality because of sin… As Romans 6:23 reminds us, "the wages of sin is death" (ESV).
And with that in mind, I'm hopeful about what may come of all of this. You see, unbelievers could care less that their sin offends God… They could care less about sin at all. For the most part they don't recognize their sin as bad, so they certainly don't hate their sin the way they should. But everyone hates sickness and death. And it seems as though, part of the reason sickness is a result of the fall of man is so that we might see how bad sin is and repent and believe in the gospel… That we might see how awful our sin is and how terrible its effects are, and see our helplessness and hopelessness without God. And we are indeed helpless and hopeless without God; as John 15:5 tells us, without Jesus we can do nothing. So I'm hopeful that this trial might make people aware of their need for Jesus.
So, I say all of that to say that we shouldn't be surprised, and we should trust that God is working all of this together for good. God promises that He will work all things together for good for His people (Romans 8:28)… That's a fact. It will happen… It is happening… But, I'm hopeful that more people will come into the fold through all of this. And not only should we be hopeful for those reasons, but we should be especially hopefully because God is sovereign over all of this. As R. C. Sproul once said, "If there is one single molecule in this universe running around loose, totally free of God's sovereignty, then we have no guarantee that a single promise of God will ever be fulfilled." But, "There are no maverick molecules." God is sovereign… Therefore we have great hope!
So here's the bottom line: is there legit cause for concern? Yes… But, should we panic? No! Take heart! God is in control, and He is good… But, though God is sovereign, we are still responsible to do the next right thing. So be safe, be smart, and be clean. If you need help or have cause for concern please reach out. Check the CDC for updates. And as things change I'll do my best to send out updates, especially if it effects our church services and the like.
I love you all and I'm praying for you.
"Trust in him at all times, O people; pour out your heart before him; God is a refuge for us" (Psalm 62:8 ESV).
Christ is all!
Your privileged and unworthy minister and friend,
Nick Esch
P. S.
Here are some helpful links on this issue…
The FAQs: Coronavirus Explained by an Infectious Disease Expert and Pastor
C. S. Lewis on the Coronavirus
How do we make sense of the Coronavirus?
Should Christians be anxious about the Coronavirus?